(It's been months since I last posted an entry in my personal story. That's because this next chapter is one of the most painful, and most personal. I was nearly inclined to skip over it — but it's an important prelude to the events that followed. I've written three or four entries and discarded each as insufficient. Yesterday I wrote another one, what I thought was the final one — but it still felt too distant, too detached. So last night I read about a year of my journal entries from that period, and remembered the agony. I think now I'm ready.)
My experiences in Rome had woken me from my spiritual apathy, and reminded me that there was a God who loved me. I knew in my mind that I needed Him. I set about, in my own striving, to seek Him. But I was still too caught up in myself — my life, my needs, my pain, my wounds — to truly embrace Christ's.
I believed I was seeking God, but I was looking for fulfillment, for salvation, in the wrong places: in friends, in girls, in acceptance, in personal satisfaction. I bounced from one infatuation to the next with beautiful, godly women who weren't the least bit interested in me. Time and time again I dashed my own heart against the rocks of heartbreak. All the while I was striving so desperately for love, when I didn't even know what love was; I only knew selfishness. All the while I was seeking completion, the missing piece to my heart, when that could only be found in God.
It was a time of increasing restlessness. Some deep discontent was always boiling just beneath my skin. Most of the time I couldn't put a finger on why — was I worried about money? about school? about my singleness? about the future? So often I would just get in the car and drive, not knowing where I was going — I just needed to get away.
This was the Baptist leg of my wandering road, almost by accident. I knew I needed to get back in church, but I couldn't make up my mind where to start, or move myself to visit someplace where I didn't know anybody. And then, thinking it might be a chance to get closer to some or another girl, I found myself in the Baptist church.
The Southern Baptist faith is the most deeply and essentially southern flavor of Christianity there is. It is the archetypical church in the southern mind, the kind of religion most people think of if you don't specify otherwise. And so it was comfortable and safe. I liked the pastor and his preaching, and I liked the worship. But over the months I was in that church, I increasingly felt alone and out of place. Being about twenty-six years old, I was a part of the "adult singles" ministry; but I was the youngest person there by easily ten years. Every other "adult single" was older, divorced or widowed, with kids and a career. I, too old for the "college" ministry but still in school, never married, without a job or family of my own — had none of the concerns of these other people. In fact, there were few people in that church my age at all. It dawned on me more and more that they had no real place for me there. I felt disheartened and trapped.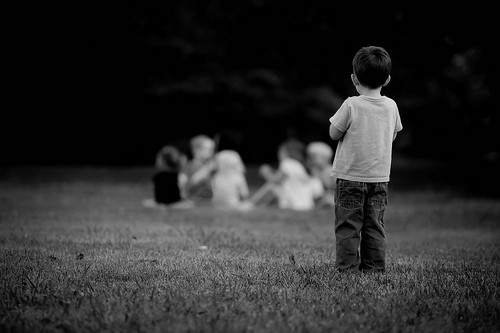 Meanwhile, I had a blog in which I had come to invest an unhealthy degree of my self-worth. I posted every day, hoping someone would read me and validate me.* It was the golden age of LiveJournal, and I was one of those people. I had discovered a circle of blogfriends who were young (younger than me), educated, intellectual Christians who'd grown up with an evangelical persuasion but were searching for something deeper. The looming question for each of them was whether to convert to Roman Catholicism or Eastern Orthodoxy — and I believe every one of these people eventually did become one or the other. I admired them all a great deal — I longed for an intellectual faith like theirs more than anything — but having no foundation in theology or doctrine, I couldn't follow their arguments or post anything intelligent in response. I felt like the lonely little kid chasing after the gang, eagerly wanting to play with the big kids, but left behind and left out every time. Oh, how I tried so hard to impress them — to be noticed; to be accepted — but just as I had always felt in my youth group growing up — for entirely the opposite reason — I felt an outsider.
* Now you see why I've been so concerned with blogging humbly.
There was one blogfriend in particular whom I considered an especially close friend — and then one day, she was gone. She dropped me from her friends list (ah, LJ drama!) and stopped answering my messages. In retrospect, I was entirely too dependent on my blogfriends for my self-esteem and emotional support, and letting go was the best thing for me in the long run; but at the time, I was fairly devastated. I searched and searched for reasons for this rejection, and the unfortunate conclusion I drew was that intellectual Christians, especially those inclined toward Catholicism and Orthodoxy, were arrogant, condescending snobs with whom I wanted nothing more to do.† I allowed the trauma to turn me away from Catholicism, from several favorite TV shows and books this friend and I had shared, even from C. S. Lewis, whom I associated with thinking Christians and this friend in particular. I didn't take up any of those things again for a good four or five years. And so I came to associate Catholicism, even more than I had before, with coldness, rigor, and emptiness.
† In fact, as I later learned, the reason was that she had realized how unhealthy this sort of thing was for both of us.
Already unhappy and disillusioned with the church I was attending, I turned away from God in anger. My nascent search for a church that "fit me" — my first attempts to delve into Christian theology and thought — had brought me nothing but pain. I felt utterly rejected, utterly alone, even though my true friends were with me all along. My faith had been shallow, selfish, immature, and poorly rooted: I was the seed sown on stony ground that sprang up vividly, but met with affliction, withered away. If church had failed me yet again — what else was out there? Shaking off what I thought were shackles, I aimed to find out.
That was six, nearly seven years ago. For the first time in my life, I entered truly uncharted territory — a world not constrained by my Christian faith, which I left in tatters, flapping helplessly in the wind. Over the next months, I charged further and further away, deeper and deeper into the unknown. I hope I never go the places I went again.
But God was always there. By my Baptism, I was a Christian: one with the Body of Christ. And He still had plans for me. He wasn't going to let me go so easily.